Successful businesses set goals. Without goals, they have no meaningful purpose and nothing to aspire for. Thus, they become stagnant and struggle to achieve something valuable. Goals are the stepping stones to an outcome. They need to be there in each business strategy and become an indispensable element of continuing business operations.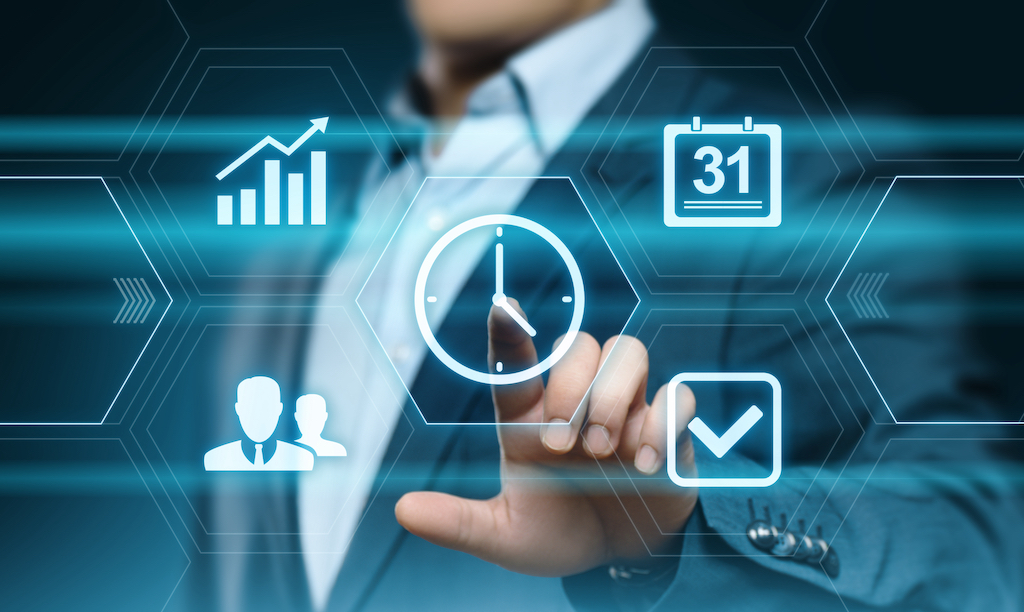 Here is a complete on how to set goals and their importance.
What Are Goals?
Goals are resolutions to attain the desired outcome. Whether long or short-term, they offer a comprehensive understanding of what the firm aims to gain. Setting short-term goals to accomplish long-term goals is an excellent way to achieve success for literally any company.
Viewing short-term goals as stepping stones to larger goals can segment processes without seeing the bigger picture. Having dreams adds meaning to everyday tasks and clarifies the reasoning behind business decisions.
How to Set Business Goals?
Establishing business goals within a firm is a widespread practice used by businesses all over the globe. Executives set company goals that help boost determination and motivation and provide vital learning strategies for training purposes.
Nevertheless, unless you have leadership training and specific knowledge of goal-setting, you might set vague and pointless goals. Whether you're beginning to assess your goals or if you're in the process of re-evaluating them, follow these steps for practical goal setting:
Decide Your Long-Term Goals
Start by differentiating your long-term goals from your short-term ones. Your long-term goals should have a timeline of around three to five years. In addition, they should highlight your organization's mission statement and reflect the reasons for establishing your company. Such long-term goals typically lie within four areas – social, service, growth, or profit.
• Social – Goals that focus on giving back to the community, for instance, through volunteer organizations or philanthropy.
• Service – Goals associated with enhancing customer retention or boosting customer satisfaction.
• Growth – Goals associated with the expansion of a business.
• Profit – Goals aim to increase profits by a fixed percentage.
education, achievement, office, space, objective, professional, valuable
Create Short-Term Objectives to Achieve Long-Term Goals
Once you have decided what you want in the long term, you have to work out how to reach there. A simple way to think about your short-term goals for attaining your long-term ones is by making them SMART.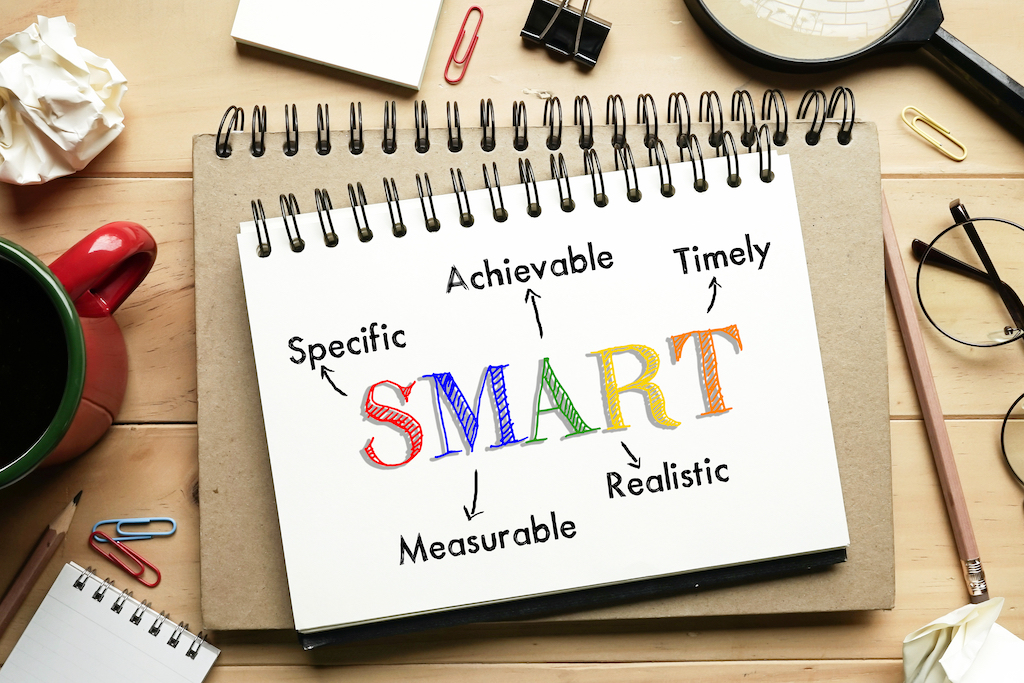 • Specific – Your goals need to be concrete and highly detailed.
• Measurable – Add a value or figure, such as percentage or dollar amount, to the goal.
• Action-Oriented – Determine which action must be performed by whom and when.
• Realistic – Make your goals challenging. However, ensure you have the required resources to accomplish them reasonably.
• Time-Bound – Have a deadline to ensure things stay on track.
Set Quantifiable Goals
The first stage in setting business goals is noting down what you wish to accomplish. Next, ensure your plan is worth your time and effort. Finally, consider how you will set goals if you are sure they would be effective. On the other hand, what would your plan be if this was your last chance?
It's necessary to set quantifiable and clear goals. Thus, you should know precisely where you wish to go, and you shouldn't deviate from your plans irrespective of failures along the way. Be as quantifiable and specific as possible, so you can determine when you've attained your goal.
Ensure Your Goals Are Specific
Again, you should ensure your business goals aren't vague. It's vital to follow a goal-setting formula that provides your objective with a built-in action plan. Clearly define your ultimate purpose and set a roadmap for exactly how you will attain your goal. Be clear about what you wish to acquire at every checkpoint. These guidelines will help you accomplish a lot more than you would otherwise achieve.
Learn and Encourage Effective Time Management
As you move on to the next step in setting goals, you need to remember that getting started on your business objectives requires plenty of planning. Remember that you and your employees need to avoid burnout and spend time on unproductive tasks. Time management is vital to make meaningful progress towards your objectives.
Searching Google for time management could lead you down a rabbit hole as this is a hot issue that several leaders struggle with. Prioritization and focus are particularly relevant today with increasing technological distractions.
One of the best time management strategies in business is Pareto's Principle, also known as the 80/20 rule. According to this strategy, 80 per cent of the results are achieved through 20 per cent of your tasks. In simple terms, if you have a list of 10 jobs, two of them will be more important than the other eight. But unfortunately, many people become unproductive or fail to attain their goals because they get complacent on the essential items and spend time on less critical activities.
To put Pareto's Principle into effect with your long and short-term goals, create a task list to help you attain your target. Then, ask yourself, if you could work on just two tasks today, which ones would have the most significant effect on your goal. Those tasks then become a priority.
Apart from prioritization, this process can be helpful for other aspects of your business. For instance, several companies acknowledge that 80 per cent of their business comes from 20 per cent of their customers. Realizing this helps them focus more on the 20 per cent rather than spend time on less productive areas of the business.
Commit to Your Goals
Practical goal setting demands clarity regarding what the goal involves, information of what kind of effort will be needed, and particular reasons why it's necessary for your business. It even encompasses a strategy for how you will attain each step, and perhaps, most importantly, a commitment to following the goal through completion.
Thus, you need to make a commitment and stick to it. Then, after implementing your plan, make sure you stay focused to see your goals through till the end. Avoid procrastinating or second-guessing your choices, as this will only retard the process. Instead, make sure to enjoy the process and reward yourself for staying committed.
Suppose you cannot commit to a goal by taking the time to create a plan and allocating the time to focus on the actionable steps that will get you closer to your destination. In that case, you will face an extraordinarily tough challenge.
Ask for Employee Suggestions
You might have a clear idea of where you wish to see your business in the future. However, it's also imperative to motivate employees to be on the same page as you.
Thus, you should co-create goals with employees rather than issuing a top-down initiative. This way, every employee feels a sense of ownership towards the goal. You should also schedule weekly meetings to ensure every employee is on track.
Stay Flexible with Your Business Objectives
Things don't always go according to our plan, whether our personal life or business. Therefore, it's essential to adapt to circumstances and adjust your strategy as required to move your business forward.
While it's necessary to have a well-defined strategy for accomplishing your targets, you need to steer clear of narrow-minded and rigid thinking. The more flexible you are, and the sooner you can change directions when you need to, the simpler it will be for you to enjoy steady progress in the face of the unpredictable.
Think Positively About Your Business Goals
Having confidence in your ability to accomplish goals can play a huge role in your success. You need to believe in yourself if you want to achieve your objectives.
Encouraging yourself, thinking positively, and getting appreciation from others is essential. Positive thoughts can often help you get through unexpected changes, tough challenges, and other instances that might test your willpower.
Be Consistent and Focus on Your Company's End Goal
Another issue that can arise with having several distinct business goals is that they will conflict with one another. For instance, you might want complete customer satisfaction while enjoying the maximum possible margins. However, customer service is costly, so you might not achieve the highest margins.
So, make sure to look out for situations where you're unintentionally preventing an employee from attaining a goal.
As discussed earlier, when you are working towards an ambitious or long-term goal, it's necessary to break it down into manageable and small steps that you can manage every day. However, while you focus on taking a single action at a time, you need to ensure you're clear on what you're working towards!
Big picture thinking is an effective strategy to keep your motivation high and stay focused. Would you please spend some time envisioning what it'll look and feel like when you've reached your goal? Then, revisit the vision during the process to remind yourself why this goal is so important to you.
Track Your Progress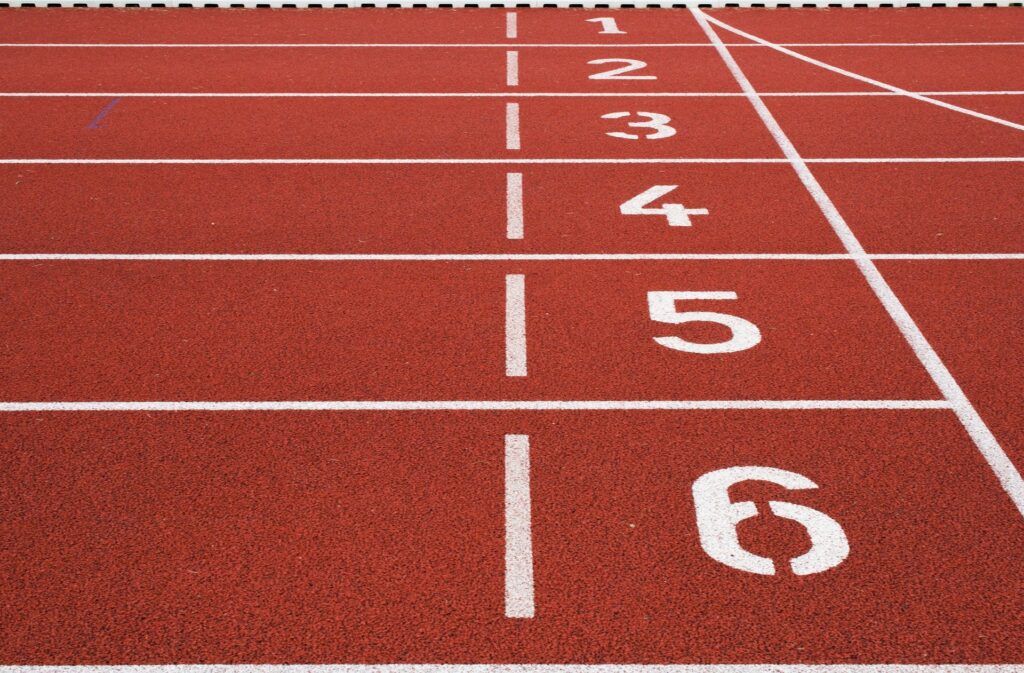 A vital element of effectively setting goals is monitoring your progress and tracking how far you've reached. Determine what motivates you and your employees, which can help you plan future action steps and goals.
You can track your progress by performing monthly goal check-ins that help you determine what you have achieved and which areas require more attention. It's also helpful to set milestones based on time and progress so you can quickly ascertain if you're en route to attaining your objectives.
Celebrate Every Business Success
Another critical part of setting goals is to celebrate even the small victories. By observing your success, you are taking time to acknowledge the effort you and your teammates put into your achievement while motivating yourself to keep pushing through to the next step of your goal.
Moreover, celebrating victories is also an excellent method to get closure on every stage of the process and return refocused and refreshed on your ongoing progress.
Importance of Setting Goals
So, we've discussed how you can set goals, but why is it important. Well, there are several reasons for this, and they go deeper than just making your life easy.
Give Direction to Your Company
Direction refers to where your business is heading. Your business goals determine your overall focus. They give you and your employees a sense of business direction and how you plan on getting there. Plus, they also help keep you on track when challenging decisions arise.
Every minor milestone helps your business move forward. When you face a tough choice, you can make decisions that help advance your goals. They offer you and your employees something to work for. Moreover, long-term decision-making gets easier when you work with a goal in mind. Both you and your prospects can make decisions and take actions depending on what will help attain your business's overarching objectives.
Motivate You and Your Employees
It's pretty easy to become demotivated if your business is not performing too well. You need to ask yourself what you're aiming for in times like these. You need to know the driving force that keeps you engaged. Besides, this is another reason why goals are important. They give you something to focus on.
For instance, your goal might be to increase profits over the next five years. Besides, this helps you stay focused in the long term.
Apart from yourself, business goals also help to keep your employees engaged. They offer direction and encourage action towards goal-related tasks. In addition, goals energize employees and challenge them to be successful.
Employees need to know what they're working towards and need a sense of direction. They want to know what they're doing right, how well the team needs to perform, and what they need to accomplish.
Goals give employees a comprehensive list of what they have to achieve. Consequently, this gives them a sense of direction, and they feel motivated.
Allow You to Evaluate Your Success
Goals make effective benchmarks to gauge your business's success objectively. The more goals you accomplish, the more successful you become.
Business goals allow you to monitor yourself and your progress. They offer an essential check that prevents you from getting blinded by any bias.
Moreover, goals also help you evaluate your employees and allow employees to assess themselves. They tell you which departments are performing well and which require assistance. They can even help you know if you have unrealistic expectations from your employees.
From the employees' perspective, employee-centred goals can help your team members understand if they're making the appropriate choice and even give a metric to assess and benchmark their performance.
Once your team knows how they're performing, they can modify their work to attain what's needed or report to management if things aren't going according to plan.
Moreover, goal setting can even help you in the planning stages for your business. For example, you might set a target of increasing sales by 30 per cent in the next year. However, upon further reflection, you realize that you cannot achieve that given the current size of your sales team. Thus, part of your planning might include recruiting a few more salespeople within the next two months.
Limits Stress and Maintain Focus
Goals can help lower stress. However, without having a plan to guide you, you might develop a tendency to jump from one task or project to another rather than focus on the most critical business needs. Consequently, you might come to realize that your overall productivity is taking a dip, and you might wonder what you're achieving. Moreover, this can lead to feelings of worry and anxiety.
The Results of Goal Setting
Now that we've discussed the rationale for setting goals, it's time to discuss the payoffs of your meticulous planning. For instance, specific objectives can result in cost savings. In addition, accomplishing practical and realistic targets leads to reasonable spending.
However, setting objectives goes way beyond just good spending. This section will look at the positive consequences of setting goals.
Better Financial Results
Increased financial returns come partly from employee satisfaction. Satisfied employees lead to higher value and ultimately higher economic recovery. The productivity of each employee goes up, which results in a higher return on investment.
By setting goals, you can ensure your business is on track to success. Like we mentioned above, realistic goals help save money, but what happens next?
Here's an example to make things clear. You set a goal of acquiring 100 followers by the end of next month. Assume that you fail to accomplish that goal and gain only 70 followers.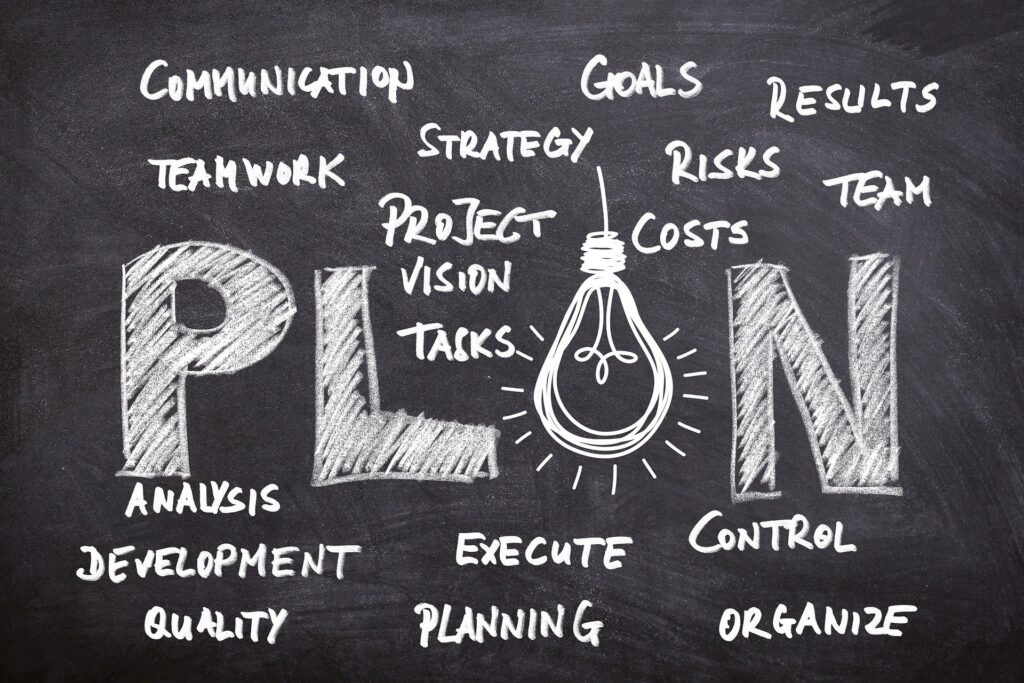 Hence, it would help if you re-evaluated your goal. One way you can move is reducing the intent to make it more realistic (somewhere close to 50), whereas your other option is to keep it the same. Since you know that your initial goal wasn't successful, you will cut down your plan. Evaluating and understanding goals allows you to make intelligent financial decisions that result in long-term economic gains.
Get Ahead of Competition
The heard data reveals that many companies are unable to implement their strategies and a significant chunk of that failure lies in the lack of business goals. Thus, the easiest way to get ahead of the competition is just setting your business objectives. It's that easy!
How Can Business Coaches?
Business coaches offer much-needed experience, insight, and discipline to business owners. They help put these factors into play to bring a positive change in business practices to achieve more than a coach. It would be best if you considered working with a business coach to help set achievable and inspirational goals that are well-communicated across your company.
Here are some ways in which a business coach can help with.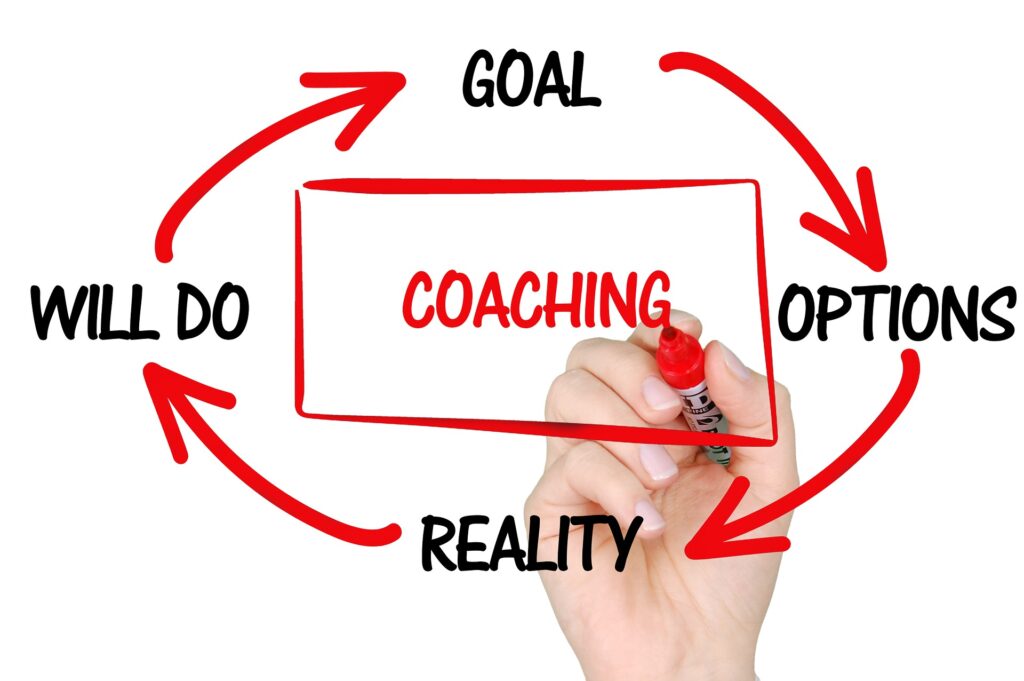 Improved Focus
Managing a business, dealing with clients, supervising employees can get quite overwhelming physically and mentally. In such busy situations, it's easy to lose sight of your overarching business goals. Besides, this can consequently result in procrastination, distraction, and a lack of motivation and energy.
A business coach can help you keep the more extensive picture insight so that you can focus more time on your most important tasks, helping to minimize overwhelm and distraction. In addition, working with a business coach can help you stay focused on the particular areas that require your attention. Consequently, you can accomplish better results and take your business where you want it to be in the future.
Clear and Effective Goal Setting
As mentioned above, you need to identify what you wish to accomplish before formulating a plan. A business coach can help you think strategically to determine how every move you make gets you one step closer to your business goal.
They will help you clarify the perfect future you wish to create using robust goal-setting techniques. Having a structured goal setting offers purpose, focus, and direction.
Business coaches will help you set your long-term vision and establish measurable objectives to accomplish them in the short run. In addition, using a business coach will help you spend time away from your business your loved ones and follow your passions. This clarity leads to more motivation energy and gives you a clear plan and path to follow.
Increased Accountability
Moreover, this is a huge advantage for many business owners. Along with helping you with practical goal setting, a proficient business coach will hold you accountable for following through on the steps you need to take to accomplish those goals. They will even help you stay on track to achieve your goals by offering accountability. Higher accountability can help you get results quickly rather than do everything yourself.
Moreover, a business will help you clarify your goals and work with you to create an action plan to accomplish those goals. Finally, having an accountability structure will ensure you stay focused and take action on your goals.
It's easy to get blindsided by obstacles and challenges that can throw you off track. Having an accountability structure is vital to staying focused and according to your roadmap.
Conducting regular meetings to follow through and stay accountable to your action plan can allow you to maintain motivation and belief.
Provide Objective Opinions
A crucial element of setting goals is to ensure realistic, practical, and achievable goals. A business coach provides valuable and objective advice to help you set realistic and attainable ones. This way, you can stay confident that you're off to a great start.
Shorter Learning Curve
Every business manager wants to achieve significant results quickly, simplest, and easiest possible way. Working with a business will reduce the learning curve if you wish to accomplish your objectives sooner.
A business coach will have the business experience and expertise to comprehend most obstacles and challenges you might face. In addition, a coach will have a proven process to assist you in overcoming the challenges and attain quicker results.
Using thinking processes and tools, a business coach will help you recognize challenges and work with you to find solutions. Working with a business coach will help save weeks, or even months, of finding solutions by asking excellent questions and providing perspective.
All in all, working with a business coach will change the way you think and work. They will help you attain your goals quicker and offer accountability, clarity, and focus on expanding your business.
In Summary
Business goals are essential for any business. However, they are just the initial steps. Apart from setting realistic and attainable goals, it would be best to have proper marketing strategies in place.
Marketing, the essence of a successful business, can be challenging for someone not familiar with the process, and that's why we're here to help. Our team at Sterling Marketing Consultancy can assist you in building customer relationships, growing your business, saving time, and growing your team.
So, if you want to expand your business, contact us today!